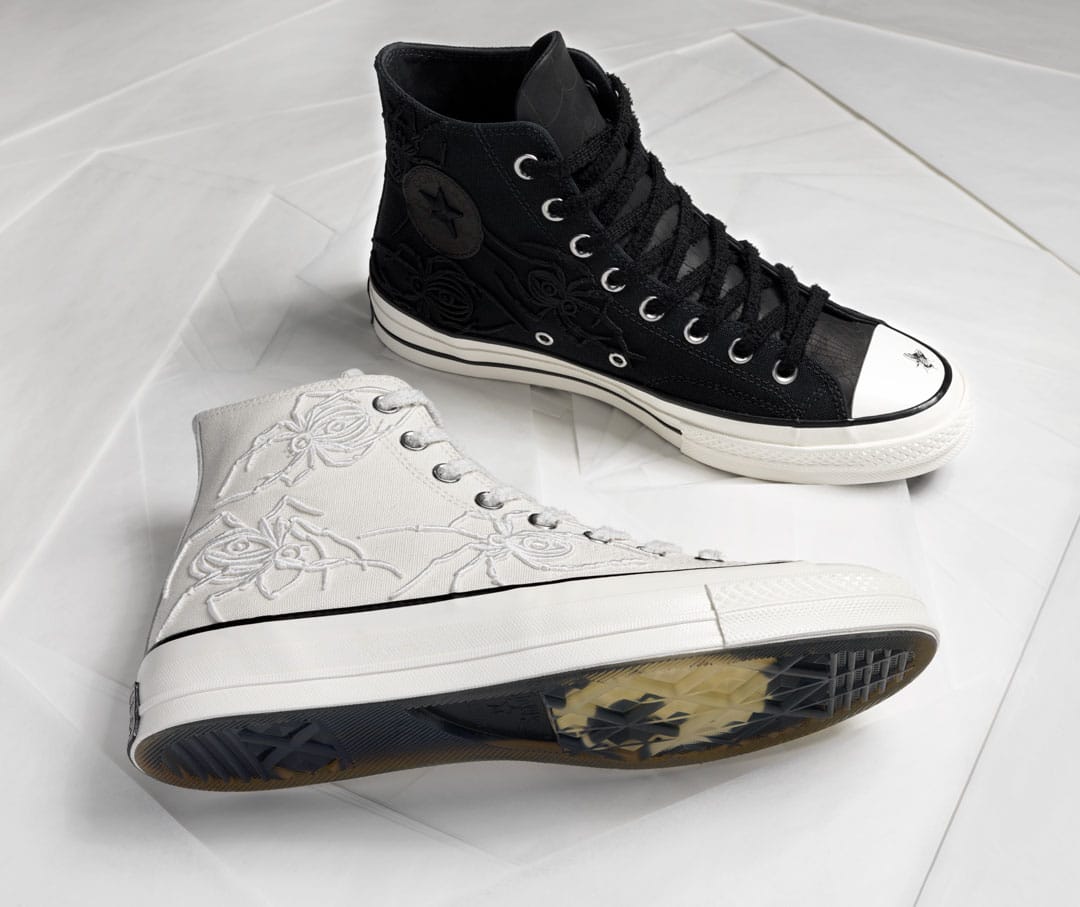 https://vmagazine.com/slideshow/102081/converse-teams-dr-woo-limited-edition-sneakers
Converse announced today that Dr.Woo is the latest to join their list of L.A. artists who are collaborating with the brand to create a line of limited edition sneakers. Following in the footsteps of Vince Staples, Born X Raised, and Babylon (just to name a few), the Los Angeles-based tattoo artist is adding some modern tattoo-inspired designs to the timeless sneaker.
Known for his attention to detail and single-needle work, Brian Woo, or Dr. Woo, has developed somewhat of a cult following in Los Angeles and beyond, accruing more than 1.3 million followers on Instagram and tattooing the likes of Miley Cyrus and Sam Smith, which makes him a prime candidate for a celebration of local artists such as this one.
The sneaker, titled Converse Chuck 70, is an apparent homage to the global sensation that was the Converse high-top in the 1970s,  and is a project Dr. Woo has told many that he's particularly proud of. Harking back to the days when he would doodle on his own pair, the shoe shows the story of an embroidered spider chasing an inked on fly. Woo said that his goal was to really make the shoes personal and wear them "'til they are destroyed."
The collaboration will be available online and at select retail stores starting January 20. Click through the lookbook here.
Source: Converse Teams Up With Dr. Woo For Limited Edition Sneakers | V Magazine
Comments
comments