In a definitive conversation, Migos explain how they came to be a voice for people everywhere.
Story by Naomi Zeichner
Photography by G L Askew II
Styling by Marko The Curator
Prop styling by David Browne
The first time he was interviewed for this magazine, Quavo said: "I notice the buzz, but you try not to pay attention to it. Makes you lazy." He was 22 then, in the summer of 2013. Migos had pushed their triplet flows against the soft walls of recent Atlanta tradition, and Drake had just remixed their breakout single, "Versace."

That was three years ago, but it feels like more. In the time that's passed, Migos have released a lifetime's worth of music across a dozen projects. They have a couple gold certified singles, another that reached No. 1, and a catalog of people's-certified hits that make clubs worth going to. Theysparked a dance move, the dab, which has been performed by damn near every American child. Offset was freed from jail in Dekalb County, Georgia, then later incarcerated in Bulloch County, Georgia, and freed again. They've been copied and written off, and celebrated. Golden boy Donald Glover thanked them when he won a Golden Globe.

 

If Migos's genius has been acknowledged, guys like Glover are still "respected at a higher level," Quavo said when we spoke in January. Migos named their new album C U L T U R E to explicitly underscore that their gifts on its behalf have been substantial. "We got some type of pride situation," Quavo said. "We're trying to show people that the young generation can do it." And in this, the Migos have never doubted themselves. They're confident in their ability to turn deaf ears to friendly ones. They believe that what they do matters, and put in hard work behind those beliefs. That's the opposite of lazy.

Over the phone from Los Angeles, Quavo, Offset, and Takeoff spoke about teaching themselves to record, their hunger for recognition, and who their music represents.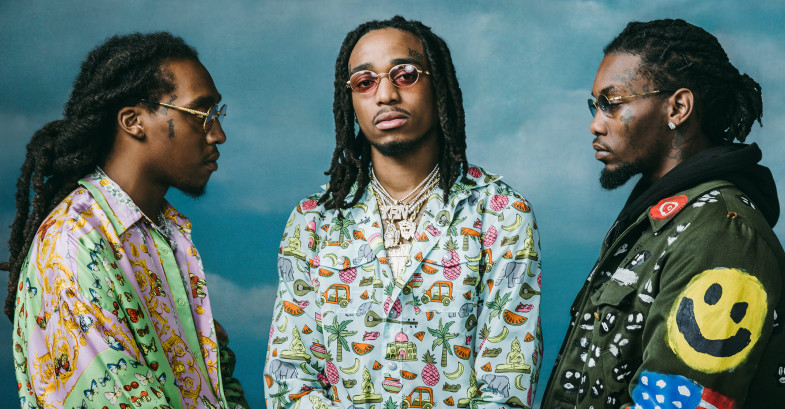 Source: How Migos Became Culture
Comments
comments